Roger Truelove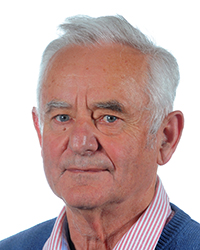 Party: Labour
Ward: Homewood
Other councillors representing this Ward:
More information about this councillor
Contact information
Home address:
54 Berkeley Court
Sittingbourne
Kent
ME10 1UP
Phone: 01795 425445
Bus. email: rogertruelove@swale.gov.uk
Download Roger Truelove contact details as VCard
Committee appointments
Term of Office
Appointments to outside bodies
Additional Information
I cam originally from London but have lived in Swale since 1974. He came to Sheppey first to teach at the Comprehensive School. Before retiring from teaching I was Deputy Head of Bexley Erith Technical High School. I was first elected to Swale Borough Council in 1987; was a County Councillor between 2005 and 2009 and was re-elected to KCC in 2013.
A long time ago I captained Kent Under 19 cricket team and also spent much of my life organising Youth cricket, managing the England Under 17 side against Sri Lanka in 1988. I once wrote a history of West Africa which is used in various parts of the world.
My wife Christine was well known as a local teacher, having taught at Sheppey, Rowena (now SCC) Westlands and Highsted. We have three children, all educated in Sittingbourne. Catherine works for the NHS, Richard for Wateraid and John for a Marketing Company in London. The whole family are Kent Cricket and Charlton Athletic supporters.
All Members have a Localism Grant, which is a funding opportunity designed to support small-scale, local community projects. For more information and to download the application form please see our members-localism-grants page.
Elections